Denture Services in Moose Jaw
There are many reasons for dentures or partials. Not only does your smile benefit from our comprehensive services, but so does your physical and emotional condition. You will speak clearer, smile more often, chew with ease and avoid health concerns.
Reasons for dentures and partials:
Enhance Your Smile
Fill in Spaces Between Teeth
Replace Missing Teeth
Correct or Improve Improper Bite
Replace Old or Worn Dentures or Partials
Restore Normal Eating and Chewing
We are always accepting new patients, and consultations are always complimentary. Call us today to schedule your appointment!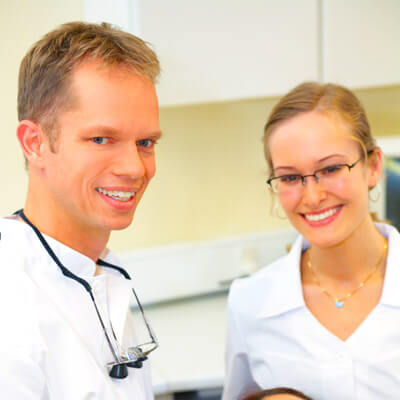 Consultations
If you are a first time denture wearer or you are looking to replace an existing denture or partial, meet with our denturist and ask any questions, voice any concerns and discuss the procedures you are interested in addressing. We will be happy to explain what is involved in our treatments and your options. During your consultation, we will discuss the steps of treatment, the process, the cost and educate you on what to expect. This appointment is complimentary.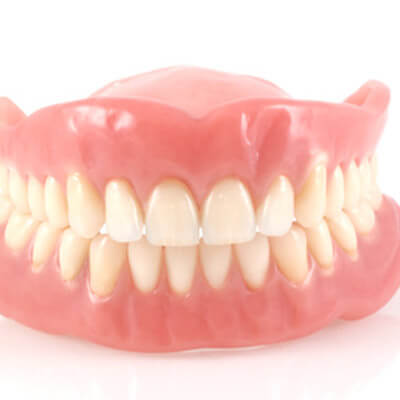 Standard Dentures
These are dentures that replace existing dentures. Replacing your dentures can improve retention and stability. New dentures can correct vertical jaw relation and improve chewing and digestion of food.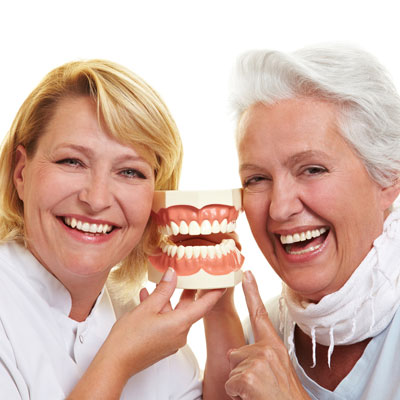 Immediate Dentures
An immediate placement of the denture is the most common way to transition from natural teeth to a complete denture. Before the extraction of natural teeth, the procedure of impressions and bites are taken, as well as other information. The teeth are then removed from the model and the denture is fabricated. The denture is finished before the final teeth are extracted. Immediately after the extractions, the dentist will then place in the denture. There will be many follow up visits to maintain the correct fit of the immediate dentures, as the extraction sites heal completely. When the mouth has healed, the denturist will determine when it's time for a permanent reline. There is a charge for the permanent reline.
Advantages:
Patient has teeth the day of extractions.
Extraction sites are protected and soft foods can be chewed as extraction sites heal.
Disadvantages:
The denture is built on a model that is not as accurate because the teeth are still remaining during the impressions.
A try in of the denture cannot be performed.
Tooth positioning can be compromised due to the presence of large bony structures.
Post Immediate Dentures
The teeth are extracted and the extraction sites are allowed to heal. Impressions may be taken one week after extractions, depending on the healing process. When the denture is finished and inserted into the mouth, the denture will still require temporary lining. Once your ridges are healed, most people will have suction in their upper denture, which holds it in place. Unfortunately, this isn't true of the lower denture. Lower dentures rarely have suction, they will always have some movement. It is important to remember that once your natural teeth are gone, your ridges will slowly continue to shrink throughout the rest of your lifetime. When a set of dentures are made for you, they are made to fit your mouth at that point in time. But as your ridges slowly shrink, the dentures cannot adapt to these changes. It is important to book checkups with your denturist to ensure good oral health.
Advantages:
The initial fit of the denture is more accurate.
A try in appointment can be performed to verify tooth placement and occlusion.
Disadvantages:
Patient will be without teeth for a period of time.
As a denture wearer, what will happen in the future?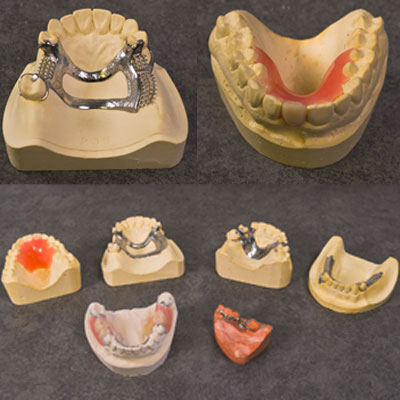 Partial Dentures
A removable partial denture may help preserve the natural tooth placement of your existing teeth. A properly designed partial denture will assist in support of your existing teeth. There are two types of partial dentures. Metal partials are considered stronger structurally, thinner and more hygienic than an acrylic partial. Acrylic partials are usually recommended as a transitional or temporary partial. Your denturist will determine the appropriate treatment plan and the appropriate partial for you.
Relines
A reline is performed when the underlying bone and tissue has changed. This will cause the movement or droppage of the denture, resulting it to negatively affect the fit. There are a number of factors that can cause a denture to fit poorly. Factors for a necessary reline:
Tooth Loss (Immediate Denture)
Bone Loss (Sudden or Over a Period of Time)
Weight Loss
Sickness or Change in Health
Initial denture wearers, who have had dentures inserted the day of, or shortly after extractions, almost always need this procedure following the healing of their tissues. This usually takes about one year from the time of the extractions. It is around this time that we would assess if the patient is ready for a permanent reline. If you have existing dentures that are starting to fit loosely, are fitting loosely during function, creating sore spots or fitting differently from when you first received them, a reline is something you may benefit from. A denturist will need to assess the denture for wear of teeth, the condition of the dentures and the existing bite. If these are adequate, an impression is taken inside the existing denture so that the tissue fitting surface can be replaced with new acrylic. This procedure should help with the overall fit, retention and stability of the denture. A reline is completed in a day, unless time does not allow it to be completed.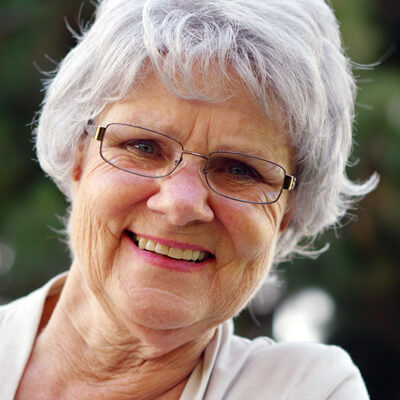 Denture Repair
If you have a denture or partial in need of repair, we offer in-house repair services that usually allow us to complete the process within an hour or two. It just depends on scheduled appointments and lab work that needs to be completed.
Soft Liners
A soft liner is not ideal for every patient, but they can be very beneficial for others. Patients who have next to no lower ridge (bone) remaining, have thin tissue over bony areas or chronically sore gums may benefit from a soft liner. The soft liner will increase comfort during chewing and function, while ridge irritation would decrease. Book an appointment to discuss soft liners, if you think this is an option that will help you.