About Us at City Center Denture Clinic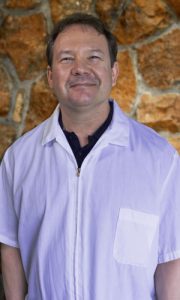 With our years of experience and in-house procedures, look no further than the professionals at City Center Denture Clinic. We provide Moose Jaw with comprehensive denture services. While no one is blessed with perfect teeth, so at a certain time, everyone can benefit from our services to uphold optimal oral health. Being locally owned and operated, we truly listen to the needs of our patients. If you are looking for a comfortable environment to discuss your denture needs, take advantage of our free consultation.
City Center Denture Clinic was started in the summer of 2014 by Dean Edwards. His goal was to open his own denture clinic and provide his clients quality denture care. At City Center Denture Clinic you will find a relaxed and friendly atmosphere where the staff always has an open ear for your needs and wants. We promise to work with you to provide you with quality work that you will be happy with. Contact us today to restore your beautiful smile!